Yaohui Group's ten-year employee celebration and Mid-Autumn Festival Gala ended successfully
Addtime:2018-09-24 10:31:00 Click:
Colleagues share the same wisdom, passion and lofty aspirations for a brilliant future. On September 22, Yaohui Group's Ten-Year Employee Celebration and Mid-Autumn Festival Gala kicked off in Niu Lou Taste. Group General Manager Xu Zhengben, Secretary Xu Yuhe, Deputy General Managers of the Center Business Units and employees over 10 years gathered together. Celebration.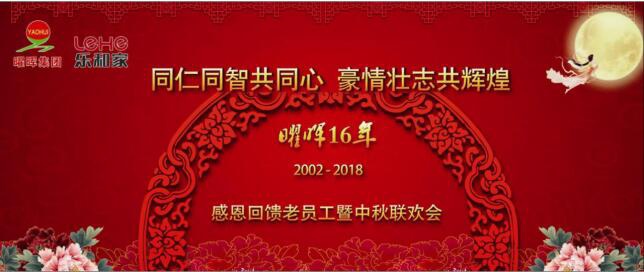 The general manager Mr. Xu Zhengben made an important speech. Since the establishment of the factory in 2002, Yaohui Group has gone through ups and downs, experienced ups and downs, and the scene of Yaohui people's brave struggle seems to be yesterday. Along the way, we have taken every step of the way sonorously and firmly. These achievements are inseparable from the joint efforts of every Yaohui people. Xu Zhengben expresses his heartfelt thanks to everyone present.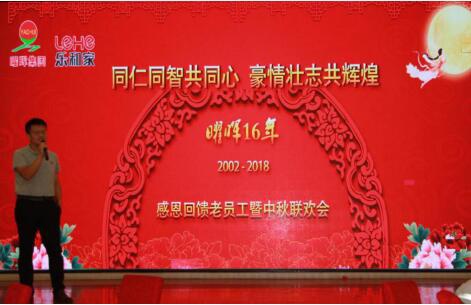 At the party, prizes prepared by the company for ten-year-old employees were successively presented. Representatives of sixteen-year-old employees, representatives of ten-year employees, and representatives of new elites successively gave award speeches. Because of your dedication and love, the quality of Yaohui has been achieved; because of your dedication, the development and growth of Yaohui; because of you hand in hand, we have built a hundred years of Yaohui. Colleagues share the same wisdom and common heart, passion and lofty ambition to share brilliant, thank you for having you, thank you for your company!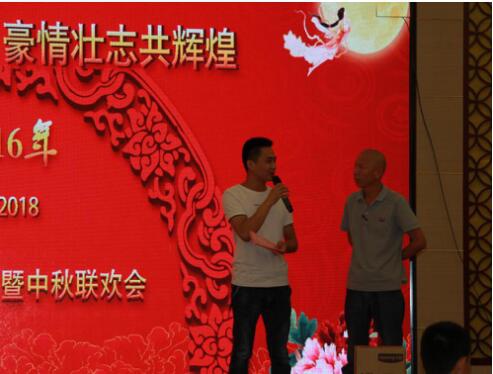 16-year employee Meng Bo delivered a speech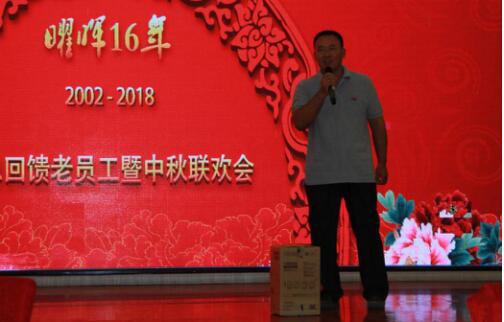 Shi Huimin, a ten-year employee, delivered a speech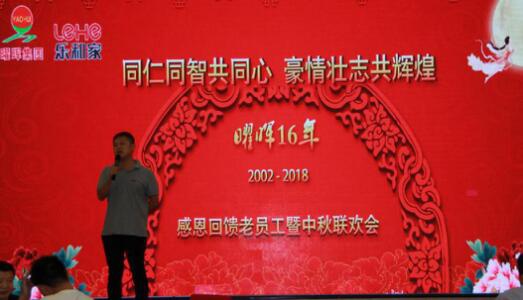 Zhang Chao, a representative of the new elite, delivered a speech

During the party, a variety of funny and humorous games were staged one after another, and the party was full of laughter and laughter.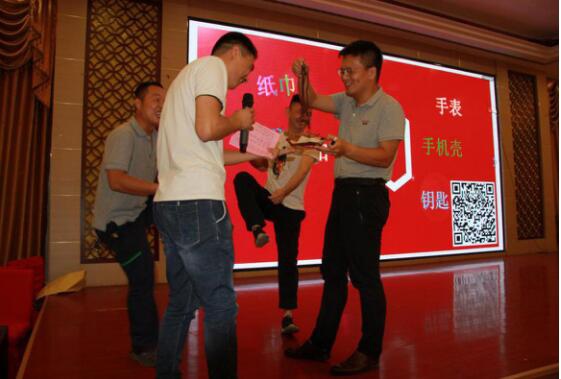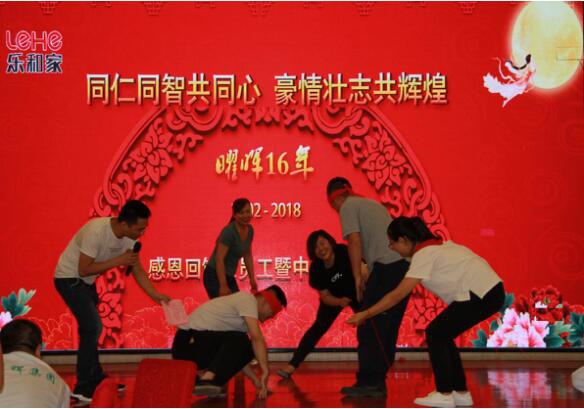 The party ended perfectly with laughter and toasting together. In the days to come, Yaohui people will continue to strengthen their confidence, unite and innovate, and create a more brilliant tomorrow for Yaohui.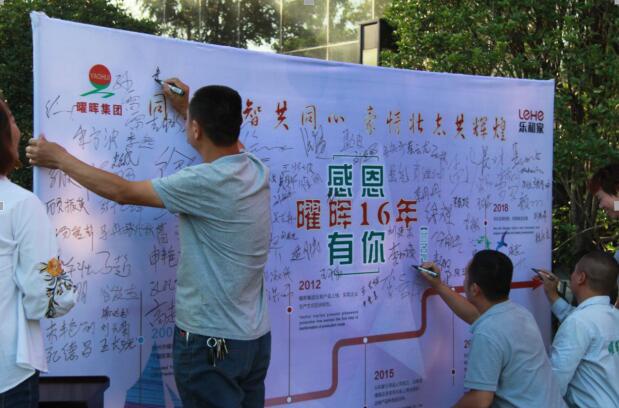 Yaohui Group wishes people from all walks of life a happy Mid-Autumn Festival, family reunion, and happiness.